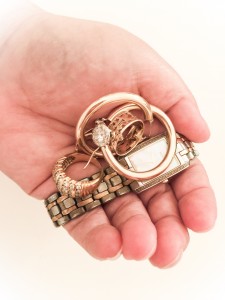 You've likely seen the recent news story about a Memphis cat sitter charged with stealing more than $10,000 worth of jewelry from her client's home. According to police, clients of Pet Sitter X began locking their valuables inside a closet as they were beginning to suspect items were being removed from their home while Petsitter X was cat sitting for them. The couple installed video cameras in their home and were shocked and dismayed to find their trusted cat-sitter bypass the lock on their closet and rummage through their belongings. When confronted by police, Pet Sitter X admitted she did indeed steal the jewelry, but claimed she threw it away after receiving a phone call about the theft complaint.
So, how do you know you're trusting your pets and home to the right person when you're away? Are there precautionary measures you can take to ensure Pet Sitter X won't be welcomed into your home? Can you be confident your pet sitter is as loyal and honorable as you hope? All it takes is a little research to lessen your chances of being the victim to someone like Pet Sitter X.
 During your search for a trustworthy, dependable, caring pet sitter, recognize the difference between a hobbyist and a professional. First off, understand that a hobbyist is a person who is engaged in pet sitting in his or her spare time, while a pet sitting professional is an expert who has made pet sitting his or her career. The daughter of your neighbor from down the block who offers to pet sit for you on weekends is a hobbyist, as is the lady who holds a full-time job at your local grocery store but pet sits on her days off. On the other hand, someone who has a licensed company and likely other pet sitters on the payroll is a professional.
Take a cue from your dog and do some digging when it comes to choosing a pet sitter. In instances like this, the internet is your best friend. Conduct Google searches, read customer reviews, check out Facebook pages, carefully investigate websites, etc. Make sure the person you select to care for your precious pets works for a bonded, licensed and insured professional company. These three things will protect your pets as well as your home and belongings.
So, what does it all mean? A company that is bonded ensures the job you have hired them to do is performed and that you are protected against losses from theft or damage done by the company's employees. In the event you, as the customer, suffer a loss due to a pet sitter who is employed by a bonded company, you can recover damages from secured money held by a bonding company. Now, if the company's individual employees are bonded, that means a bonding company has investigated the person's background and finds them trustworthy and "good" enough to insure. A company that is licensed has filed the necessary paperwork to the proper county, city and/or state and has been approved to conduct business. While a license does not mean the business or its employees are qualified to do a particular job, it does show intent to run a legitimate business, as opposed to a unlicensed worker who isn't registered with any government entity. Finally, a company that is insured protects its employees should anything happen to them while on the job. For example, say Sally the pet sitter is walking down your stairs alongside your dog, Rover, and she trips on Rover's tail and takes a tumble, spraining her ankle and breaking her wrist. If Sally's company is insured, her claim will be taken care of by the insurance company, rather than her filing a claim against your homeowner's insurance.
If you're still uncertain that the person you select to tend to your pets and home during your absence is trustworthy, you may opt to run a background check. Whether a pet sitter working for a company, or the friend of a friend who has agreed to stay in your home while you're on vacation, a background check can give you peace of mind. There are several online sites that will tell you all you need to know in just the click of a button. Sites like Instant Checkmate scans millions of public records to create a background report that details things such as criminal history, arrest records, professional licenses and former employers.
The bottom line:  Pet Sitter X's of the pet sitting industry can be avoided. Take the time, put forth the effort, and consider the safety nets available when choosing a pet sitter. After all, your pets, your home and your belongings are all precious to you; you don't want to trust them to just anyone.
Creature Comforts of Memphis is a fully licensed and insured company, employing pet sitters who are bonded and have passed background checks.